Text and photos by ROEHL NIÑO BAUTISTA, GMA News May 14, 2012
At the northernmost tip of the Philippines, Batanes is perhaps the perfect getaway for practically any type of person who can afford the 5-digit two-way travel cost and expenses for a few days' stay.
But the novelty of visiting a place that is uniquely isolated from and connected to the rest of the Philippines is enriched by the people you meet along the way: from natives who are willing to share a story or two about their daily routine to fellow tourists who have fallen in love with the province beyond its stone houses and ever-picturesque environment.
Meet the Ivatans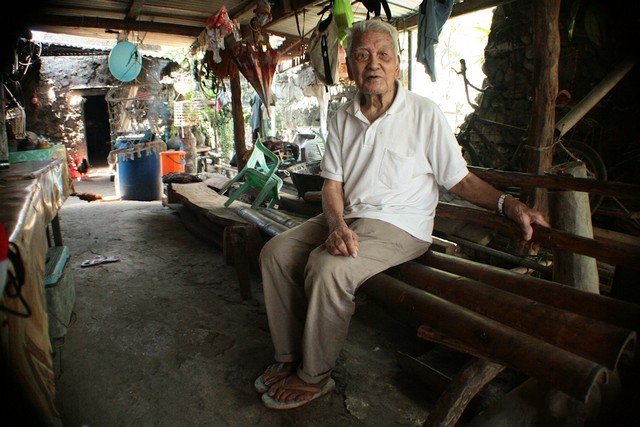 Lolo Marcelo Hostallero attributes his long life to healthy diet. Since his visitors were all guys at the time, he also said that lots of "love" was also a secret. He had fifteen children with his wife.
When God showered the traits of honesty and hospitality to Filipinos, the native settlers of Batanes must have been exposed a bit longer than the others.
Where else in the country can you find an unmanned cafe where you can help yourself to much-needed cold drinks (or coffee for those who need to stay awake) after seeing the southern part of Batan Island? Keep your bike unchained outside the house overnight and you're sure to see it the next day.
During tours, guides would remind you that it's okay to leave your packs, even unattended at times, because no Ivatan will have interest in anything that is not his.
Tags: batanes cultural travel agency, ivatan, sabtang, stone houses